Smart Scheduling for Production Operations
Partner: Kinta AI
Premier manufacturers around the globe depend on Kinta's AI-powered Smart Scheduling solution to automate their production scheduling operations. By leveraging artificial intelligence, Kinta delivers an algorithmically optimized production schedule to unlock your factory's full potential. In addition, Kinta can reconfigure your schedule at the click of a button to maximize your schedule to meet your specific business needs.
Kinta operates by automating, optimizing, and scheduling at every stage in the supply chain. As a result, Kinta serves a broad range of industries, including general industrial manufacturers, metal fabrication, OEMs, Tier 1/2 suppliers, automotive, chemical manufacturers, food & beverage, paints, and many more.
Kinta's AI-driven scheduling software provides clients in the most complex and challenging manufacturing environments opportunities to maximize their asset utilization, on-time delivery, and throughput. In addition, Kinta's software adapts to supply chain disruptions with a custom interface to allow production planners to be agile enough to handle today's fast-changing manufacturing environment.
Kinta is based in San Francisco, CA, with implementations groups across the globe and a team that puts its broad manufacturing and software expertise to work for the world's most complex manufacturing facilities.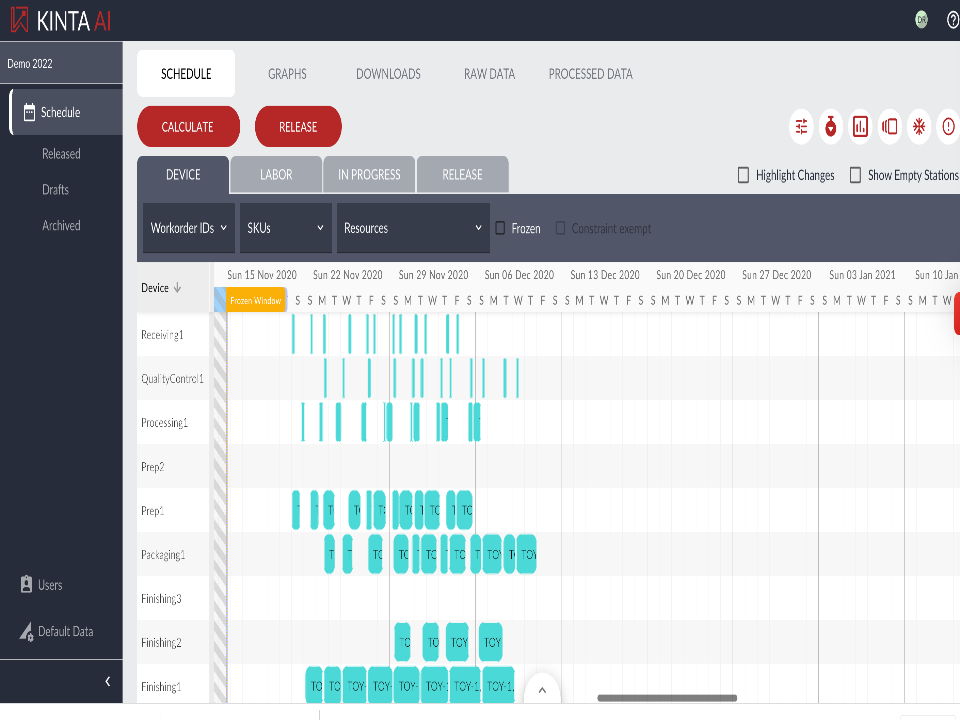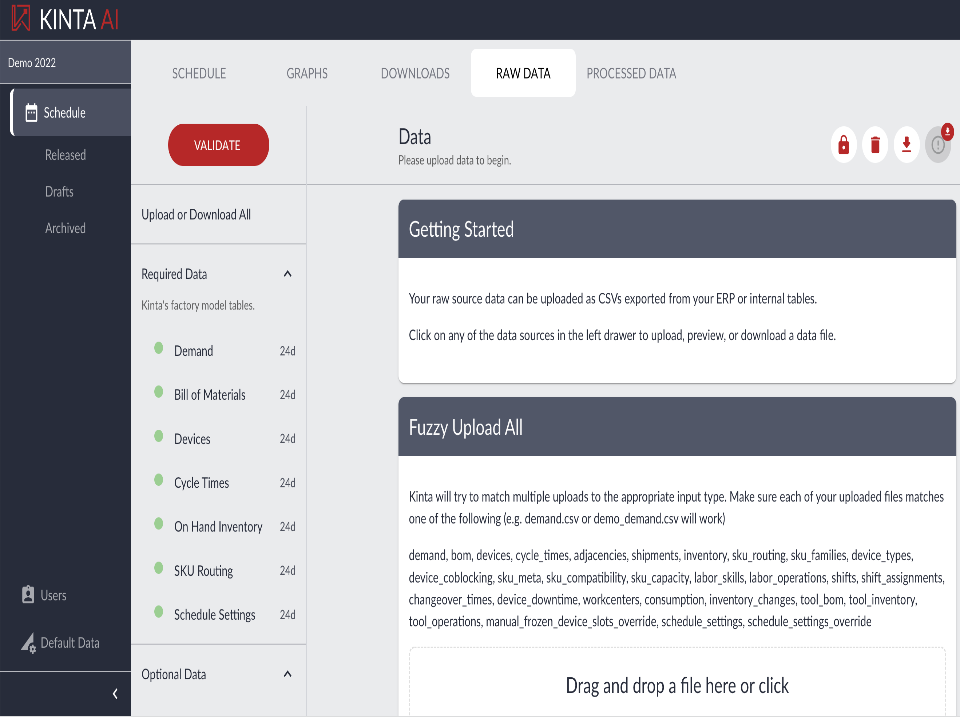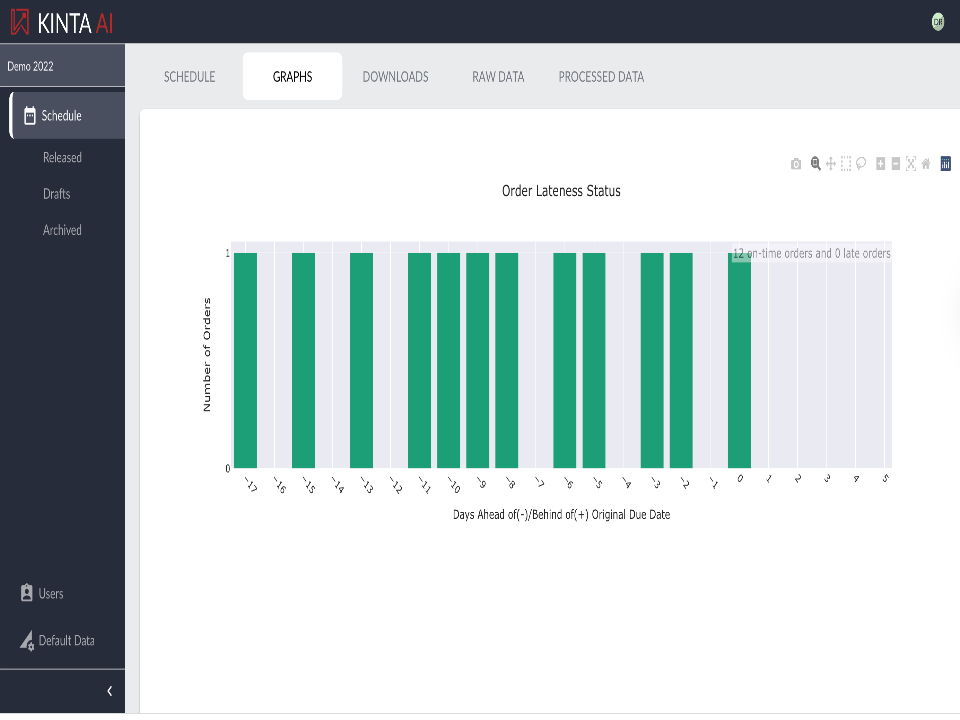 Benefits
Improved On Time Delivery
Decreased changeovers
Decrease inventory
Increased throughput
Features
Quickly deploy an updated schedule to the shop floor
Calculate an optimal production schedule
Review, refine and update a schedule