Digital Control Centre
Partner: Tamo Labs
Factory Digital Twin based on Asset Administration Shell – The Digital Twin standard for Industry 4.0
There are multiple products that can visualize your factory in a 3D model. Most of them follow proprietary standards for Data models which restricts you to scale the capability beyond visualization. This app allows you to start from simple factory visualization but increase capability by adding additional information from other applications on your shop floor like productivity, maintenance schedules, etc.
This App will help achieve your vision for a CONNECTED, OPTIMIZED, INDUSTRY 4.0-ENABLED BUSINESS OPERATION
Be part of the Shop Floor Team like Never Before
A Factory is a complex environment. People, Processes, and Machines need to work in sync to create the most optimal operations. Factories of today are managed by teams distributed across offices and even countries. Collaboration between Teams becomes core for smooth factory operations.
Digital Control Centre App from TamoLabs is designed to allow employees to visualize the factory floor and collaborate with the shop floor team remotely. A 2D/3D model of the factory is built based on the customer's factory layout giving its user a clear contextual information visualization.
A Drag and drop-based data injection allow the customer to load various data like Machines' current state, daily output, and Resource availability.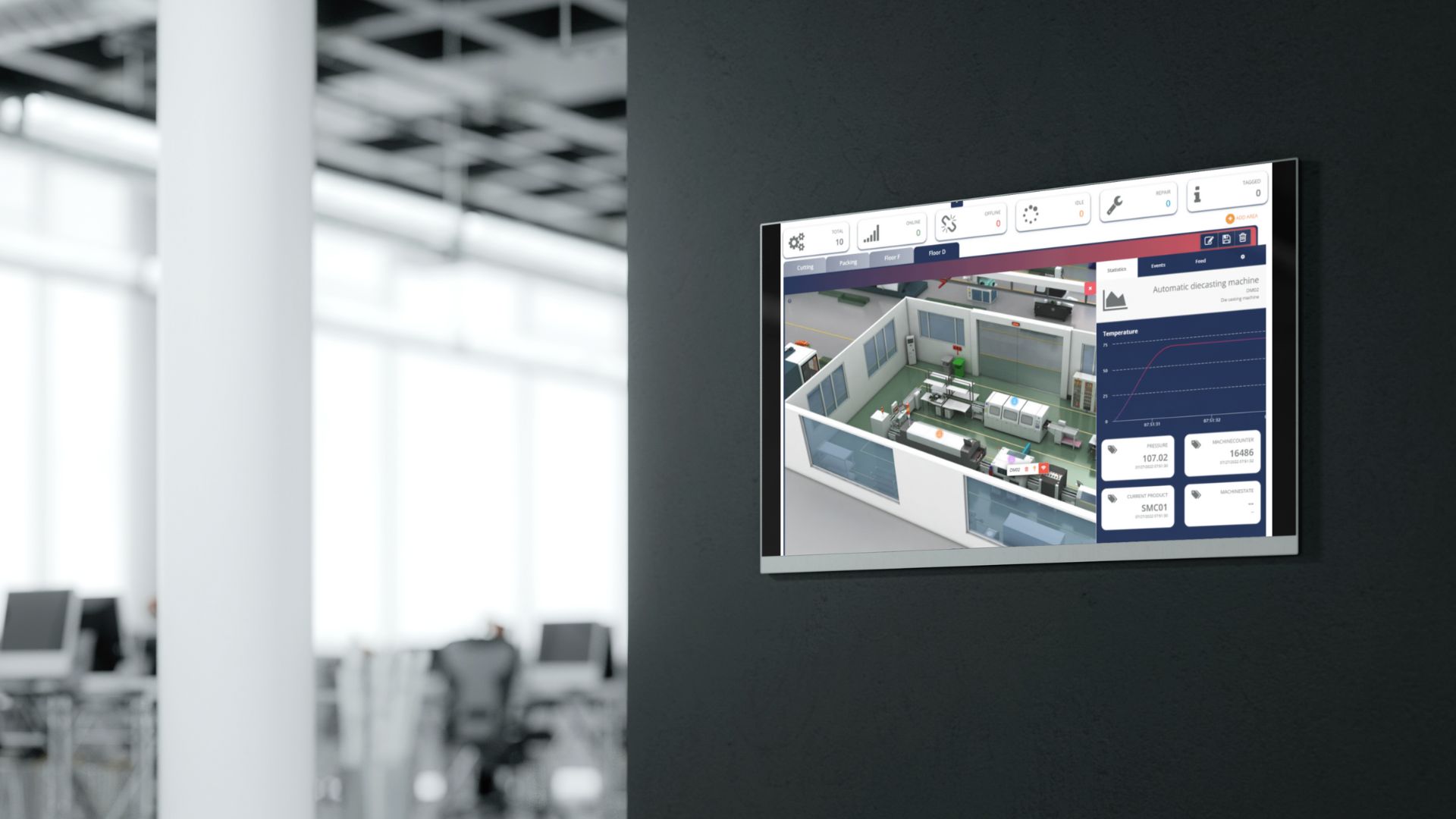 Benefits
Build you Digital Twin in weeks
Low cost subscription based model
Features
Drag and drop assets into your Factory 3D models
Add additional sensors or additional assets as your factory evolve
Interoperable with other applications using AAS standard sub model injection
Build your control centre in weeks instead of Months